Why Wouldn't I Do This? 
ihiveLIVE appealed to me immediately since my family and friends are increasingly making more of our purchases online, and I see this trend continuing for years to come.  So with ihiveLIVE we can continue to do what we are already doing today AND take advantage of the many features offered
…
by the ihiveLIVE sharing platform: a personalized shopping experience, savings on our purchases, and an easy and simple way to use the cash rewards we get from ihiveLIVE to donate to a charity or support a cause of our choosing.  Why Wouldn't I Do This?
Robert Fallis
ihiveLIVE Creates Ongoing Opportunites
It is refreshing to find a platform that excels in connecting product advertisers with potential customers. Ads are welcomed by your consumer because ihiveLIVE ensures that they have proactively shown an interest in your products. More importantly, in a time when value driven customer relationships are essential, ihiveLIVE creates ongoing
…
opportunities for businesses and consumers to share philanthropic experiences that also benefit themselves. Likewise, for charities, it brings a welcome boost in access to donations in what has become a very crowded space. It's about making it easy for businesses, consumers and charities to successfully act together by leveraging sharing technology.
Ron Hurst
The Shopper of the 21st Century
From my experience in the technology world, I have reviewed both the functionality of ihiveLIVE and the projected plan for this platform. I believe this platform is the right fit for those looking to make an impact for the causes they hold close to their heart and impact how e-commerce
…
is delivered to the shopper of the 21st century.
Matthew Graveline
I Like What I See in ihiveLIVE
As the CIO for a local college, I tend to live and breath technology every day, and I like what I see in ihiveLIVE.  It is an agile online platform that will be able to continuously take advantage of the ever-changing world of technology and software applications, and incorporate these
…
seamlessly for continuous improvements. ihiveLIVE has been designed with an easy and quick onboarding process that can be fulfilled with 1 or 2 clicks.  It is disruptive in a positive way in how it "gives consumers control of the advertising process and the offers they receive", as most of what we consumers receive now is often disruptive in a negative way, unwanted or not relevant at all to our interests or stage in life.  I understand that the platform will also provide portals for charities and businesses (advertisers) and I believe this will be a real value-added feature and should facilitate strong working relationships with these groups.
John Levay
CIO Niagara College
This is Something That is Truly Needed!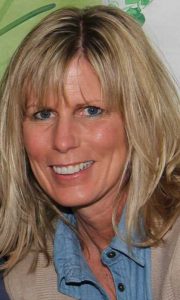 I have worked for a non-profit organization for over 24 years and active fundraising is an integral part of our sustainability in the community.  In fact, years ago, several people lost their jobs
…
due to lack of funding.  So, when I attended a presentation about ihiveLIVE, it immediately hit home with me about how great it would be for our organization to be a part of it and to benefit from what it offers charities.  It seems that almost every day I am hearing more and more people talk about what they are buying online, and it now occurs to me that this is a reality and a trend that will continue to grow.  Recently, while at the gym I was privy to a conversation regarding a few women discussing how multiple stores are closing down due to people choosing to shop online instead of shopping in store. The concept of"sharing and caring" resonates with me on many levels, and if fits perfectly with what I do every day at my workplace.  So, to the developers of ihiveLIVE — get it done because this is something that is truly needed. Gail Murdoch
formerly with The Niagara Children's Centre  
Gail Murdoch
Love This Platform!
It's super simple & easy to use. Being able to support & give back to local charities is a huge added bonus.
Monica Rzepecki
Digital Brand Manager
I Am Excited About the Power of the Hive
The ihiveLIVE platform is visionary genius. It's a multi-layered portal that brings consumers and charities together through online purchases of services or items that a typical consumer needs anyway. In my view, it definitely will have the potential to help more of society than a purely commercial eCommerce portal. Privacy
…
and personal consumer preference is another feature of the platform, that I truly value. I only receive offers and communication based on my personal and specific needs and interests. This concept, I believe is the future for online shoppers. It will very much benefit the long term economic and social goals of any type of charity and their teams of evangelists throughout North America. I am excited about future developments and the Power of The Hive, going forward!
Peter Pearson
Social Volunteer and Logistics Consultant
Great Website
ihiveLIVE is a platform that I will use lots moving forward as I continue to shop online!
Jeff Stuart
Associate Professor, Biological Sciences, Brock University
Unique e-Commerce Advertising and Sales Opportunities for Small Businesses
As a local businessman I believe that ihiveLIVE provides unique e-commerce advertising and online sales opportunities for small and medium sized businesses, and this access will help level the playing field, against larger corporations like Amazon and Walmart.  ihiveLIVE will help smaller businesses to pivot, or expand, their physical business products and services to a social
…
innovation sharing platform that will allow them to also be seen as being socially responsible.
Read more "Unique e-Commerce Advertising and Sales Opportunities for Small Businesses"
Keith M. Cumming
Owner, Prime Way Group
An Opportunity to Connect with Potential Supporters on a Whole New Level.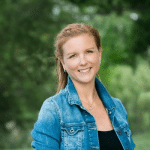 Habitat for Humanity Niagara is proud to partner alongside the team at ihiveLIVE and we are excited to join the ihiveLIVE movement! With the ever-changing world of technology it is sometimes challenging for charities to keep up with the current trends due to tight budgets and never having enough resources.
…
ihiveLIVE's unique platform will not only provide consumers a user-friendly way to shop online but it will also provide local charities such as ourselves, the opportunity to connect with potential supporters on a whole new level. The team at ihiveLIVE truly understand the challenges charities are faced with each and every day and are committed to help make a difference in our community, one click at a time."
Read more "An Opportunity to Connect with Potential Supporters on a Whole New Level."
Lorraine Snihur
Chief Development Officer, Habitat for Humanity Niagara
Extremely Grateful for the Generosity of ihiveLIVE Members
"Wellspring Niagara is extremely grateful for the generosity from ihiveLIVE users.  Allowing us to benefit from your purchases, will help us, to continue to provide the much-needed support for those living with all types and stages of cancer.  Our programs are offered, free-of-charge, to patients, caregivers and families."
Ann Mantini-Celima
Executive Director, Wellspring Niagara
It's About Everyone Coming Together To Do Good
Hospice Niagara is excited to partner with ihiveLIVE in this unique "giving back" pilot. We love how this initiative builds on the collective good of our community and recognizes the inherent generosity that we know exists in the world. We all realize how good it feels to pay it forward.
…
The beauty of this relationship is that it makes it easy for people to show compassion by supporting us, simply by buying something they were going to buy online anyway, at no additional cost. It's about everyone coming together to do good. We can't wait to get started.
Alicia Merry
Fund Development Manager, Hospice Niagara
Buying, While Doing Good for the Community … Why Not!
ihiveLIVE is an ingenious way to provide a one-stop shopping experience for consumers while at the same time allowing them to support many non-profit organizations–perhaps in ways they might not be able to do otherwise. Buying, while doing good for the community … why not! St. Joseph's Hospice is excited
…
to embark on this partnership.
Read more "Buying, While Doing Good for the Community … Why Not!"
Gabriella Catolino
Director, Community Engagement & Development, St. Joseph's Hospice (London)
An Amazing "Pay it Forward" Online Shopping Experience
ihiveLIVE energizes me as a consumer and gives business a sense of purpose. I love using this platform. I find it easy to use and the customizable features lets me control what advertising I want to receive as well as purchase the items I want with confidence. It is an
…
amazing "Pay it Forward" online shopping experience that allows me to generate revenue for myself and my favorite charities. Dino Miele
Chief Executive Officer & Founder
Niagara Spark
Read more "An Amazing "Pay it Forward" Online Shopping Experience"
Dino Miele
Everyone's Contribution Matters
ihiveLIVE is a "giving platform" where businesses, charities and consumers work together to do good. Every time someone shops online with ihiveLIVE they are generating revenue for themselves and charity.  ihiveLIVE recognizes that "everyone's contribution matters", and it affords everyone an opportunity to "feel good while doing good".  As a
…
former businessman, Christian fundraiser, and an active consumer, I can fully appreciate what ihiveLIVE offers, and how it can change the lives of people with "just one click". David Cottrill
David Cottrill
Businessman and Global Fundraiser
Helping Faith-Based Organizations and Churches
I have been in pastoral ministry and leadership for over 43 years at various churches, and I know first hand the challenges that churches and faith-based organizations experience in raising the necessary funds to serve their various congregations and communities.  ihiveLIVE provides a unique fundraising platform that requires no cost
…
and little effort, and provides cash to support the work of the church, at home and abroad.  What I love most about ihiveLIVE is its simplicity, in that it does not require individuals to change anything about their online shopping behaviour.  But when they start their shopping with ihiveLIVE, that "extra click" allows them to "make a difference" in the lives of so many people.
John Garner
Pastor and Evangelical Leader
ihiveLIVE Can Benefit Sports Like Cycling
"The ihiveLIVE sharing platform is a simple idea that benefits everyone, and allows consumers, businesses and charities an opportunity to work together to do good.  Millions of people worldwide benefit from the services provided by charities and various causes, but COVID 19 has severely hurt usual fundraising activities, and social
…
distancing may be with us for some time.  ihiveLIVE is a timely solution as it builds on the accelerated trend towards online shopping and ecommerce, and shares its revenue with its users so that they can "pay it forward" to help others.  I believe that ihiveLIVE can benefit sports like cycling  as well, as local, national and international organizations also depend on fundraising.  Why not take it for a spin and see for yourself!" Steve Bauer, Olympic and World Cycling Medalist
Steve Bauer
Olympic and World Cycling Medalist
ihiveLIVE Makes Giving Easy
We all want to help others, whether that be through a local charity or a social cause.  But not everyone is in a financial position to do so. ihiveLIVE provides a solution to make giving easy and provides the cash that you can use to help others. Just start your online
…
shopping with ihiveLIVE, and shop like you would usually, BUT NOW you get cashback for you and your charity or cause. Imagine feeling good while you are doing good, while doing something we have all become very good at … shopping online!  And there's a lot of "good" in all of that.
Kory Lippert
Board Member, WES for Youth Online